Volunteer at Options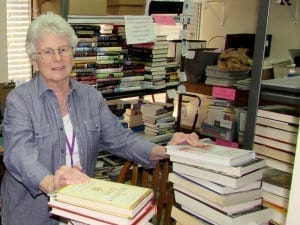 There are numerous ways you can volunteer your time at Options, from sorting donations, providing customer service, merchandising clothing in appropriate departments and monitoring fitting rooms to accessorizing the furniture room with artwork, silk flowers and lamps.
You may also choose to volunteer your time for The Shelter. Volunteers are The Shelter's foundation, providing more than 20,000 hours of support annually in our offices and throughout Collier County:
Naples and Immokalee Offices – Outreach/program and administrative support
Beau Venturi Home emergency shelter and our confidential 24-hour crisis line: 239.775.1101, TTY 239.775.4265 (special training required)
Donation Drives and Cell Phone Recycling
Community Events and Speaker's Bureau
Special Events and Holidays (in-shelter celebrations may require special training)
Volunteer Today! For more information on volunteer opportunities, call 239.775.3862, ext. 235.