Shelter receives grant from Mary Kay Foundation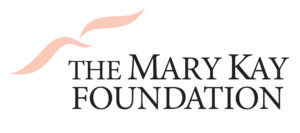 The Shelter recently received a $20,000 grant from the Mary Kay Foundation℠. The Shelter was selected to receive one the annual grants to further efforts to combat domestic violence and provide rehabilitation services throughout Collier County. This year's grant slate brings the total investment in The Foundation's annual shelter grant program to nearly $42 million.
The unrestricted grant funding will be utilized toward The Shelter's general operating expenses such as utilities and building maintenance.
"We are incredibly grateful for support from The Mary Kay Foundation℠ and its continued commitment to break the cycle of domestic violence," said Shelter Executive Director Linda Oberhaus.
In 2016-17, The Shelter answered 1,516 calls to its crisis line and provided 24,389 nights of shelter to women, children and men. While The Shelter recognizes this progress, the unfortunate reality is that for every survivor we assist, there are hundreds more suffering in silence, unsure where to turn for help.
"More than 700 domestic violence shelters nationwide applied for The Mary Kay Foundation℠ shelter grants this year, which demonstrates the overwhelming need to maintain critical services and provide a safe haven for the survivors of an epidemic that impacts one in every four women," said Anne Crews, board member of The Mary Kay Foundation℠ and Vice President of Public Affairs for Mary Kay Inc. "Working to prevent and end domestic violence is a cornerstone of The Foundation, Mary Kay Inc. and for countless members of our independent sales force. Since 2000, The Foundation has invested tens of millions of dollars in our shelter grant program and without a doubt, we know these funds make a difference in homes and communities across the country."
Mary Kay Inc.'s global cause-related program, Beauty that Counts, helps support The Foundation's annual shelter grant program.
The Mary Kay Foundation℠ was created in 1996, and its mission is two-fold: to fund research of cancers affecting women and to help prevent domestic violence while raising awareness of the issue. The Mary Kay Foundation℠ has awarded $70.7 million to shelters and programs addressing domestic violence prevention and cancer researchers and related causes throughout the United States. To learn more about The Mary Kay Foundation℠, please visit www.marykayfoundation.org or call 1-877-MKCARES (652-2737).
---