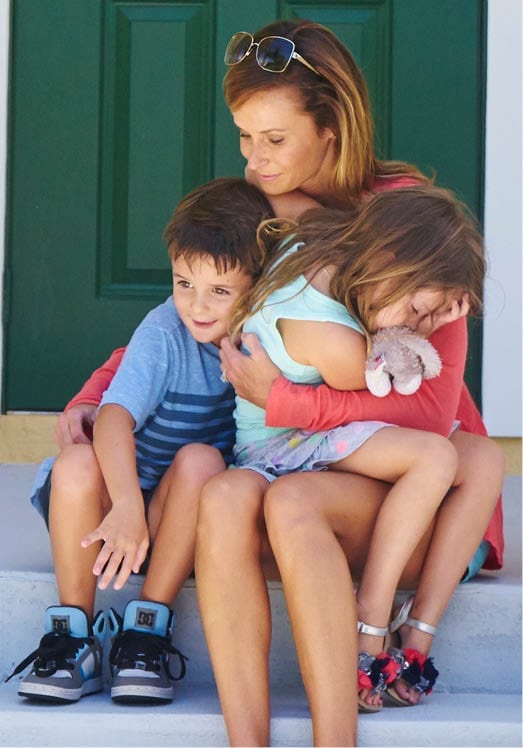 Sarah
– Eight years into an abusive marriage, Sarah's husband called her workplace one afternoon, threatening to kill her and take their three children from daycare. In fear for her life and the safety of her children, Sarah went to her employer, who urged her to call 911. Sheriff's deputies brought Sarah and her children to The Shelter.
Sarah had never imagined she and her children would ever see the inside of a shelter. They arrived scared, overwhelmed and humbled. Shelter staff helped them settle into their new surroundings and advocates met with each of them to discuss their individual and family safety plans.
During their stay, Sarah and her children attended individual and group counseling — an integral step in the family's journey to safety. Sarah received legal advice and representation for her injunction for protection, divorce and child custody from The Shelter's onsite staff attorney. An advocate accompanied her when Sarah faced her abuser in court.
The family eventually moved from the emergency shelter into one of The Shelter's seven Transitional Housing Cottages. The two-year program allowed Sarah to return to school and finish her degree in elementary education – something her husband insisted she give up after the birth of her first child.
"There are not enough words to express my gratitude," Sarah wrote in a thank you note to Shelter staff. "Please know that all of you have made my journey possible. You will be forever special to me and my children. I am not only proud to be a survivor, but one who is thriving in my new life of wholeness."
View Video