Hands are for Helping not for Hitting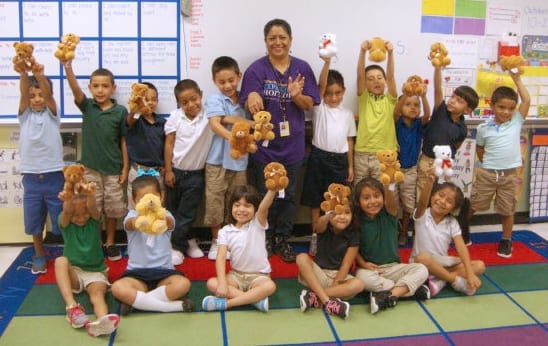 The Shelter's Hands Are for Helping not for Hitting Program began in 2002 as a violence prevention program designed for Pre-K through first grade students and their teachers. Interactive story time is held using the book Hands are not for Hitting by Martine Agassi, PhD. The program is an exciting and interactive learning experience expressing that hands are for many things, but not for hitting. Children are presented with non-aggressive ways to deal with anger and other emotions through a fun-filled, hour-long activity. The program features songs, play dough, and pledges. Students also create their own banner with stamps to display in their classroom and a safety plan and teddy bear to take home.  From the program children learn:
That hitting is never okay and that people can manage their anger
Positive alternatives in dealing with feelings of anger, sadness, fear and frustration
To demonstrate the positive things people can do with their hands
During 2015-16 the Hands are for Helping Program was facilitated 182 times to 4,386 children throughout Collier County schools and other venues.
If you are interested in having the Hands are for Helping program at your school or daycare please call 239.775.3862.