Back to school in style thanks to free haircuts!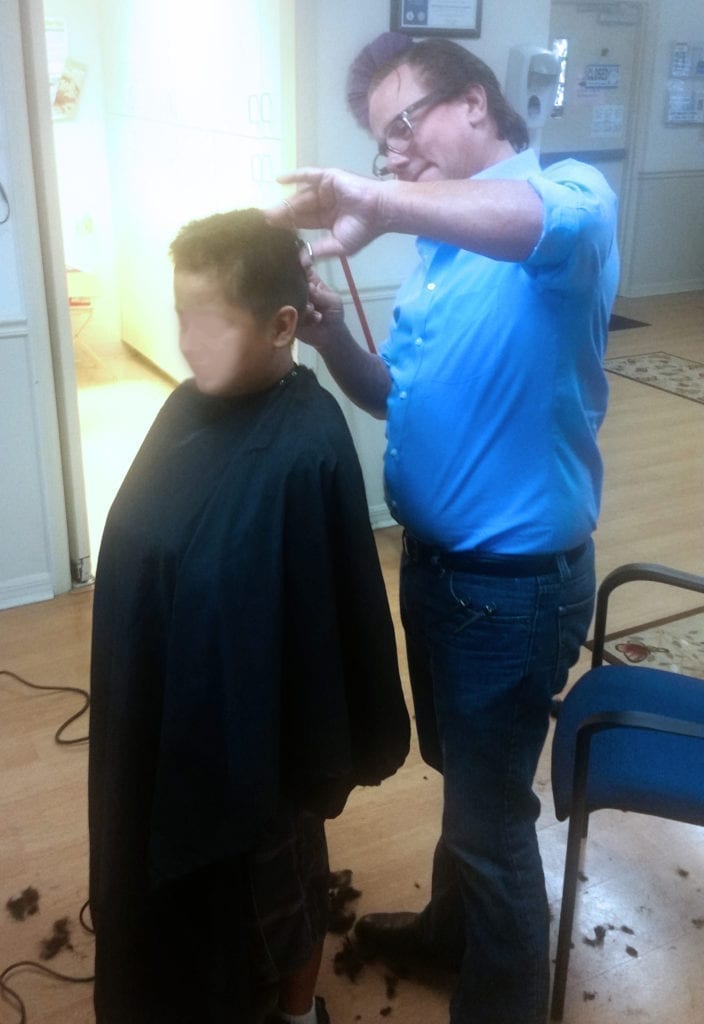 Thank you to Troy Halbisen for his gift of free back-to-school haircuts for 17 Immokalee youngsters. On July 27, Halbisen, a hairstylist at The Ritz-Carlton, set up shop in The Shelter's Immokalee Outreach Office and put his "snippers" to good use.
If you have special skills or time that you would like to share with Shelter participants, call The Shelter at 239.775.6842 or CLICK HERE for more information!
---